7 – 14 SEPTEMBER 2019
After an epic anniversary celebration of the Les Mills Ibiza trip, we've decided to do it again! We are planning to work out, sweat, relax, laugh and dance till the sun comes up!
Are you with us?
Ibiza is calling in the peak party season from September 7th till September 14th! Nothing but blue skies and the perfect vibe.
TESTIMONIALS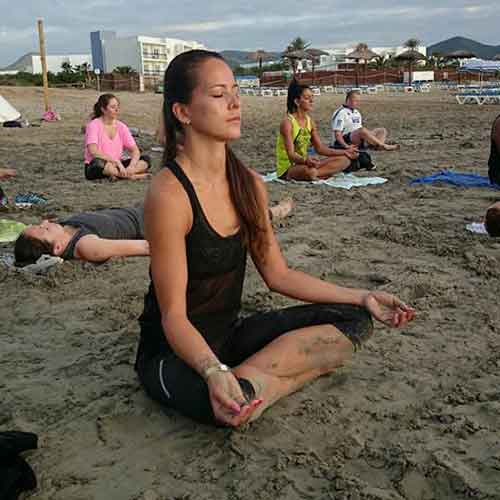 Op de club hoorde ik over deze trip en als verslaafde van de Les Mills lessen was ik meteen fan! Ik wist totaal niet wat ik moet verwachten maar het was een top ervaring! 'Once in a lifetime experience.' Ik was voor het eerst zonder mijn gezin op vakantie en heb genoten van de tijd voor mezelf. Tijdens de trip heb ik zoveel nieuwe mensen leren kennen op de gave feestjes, op het dak van Ushuaïa en met de gave workouts.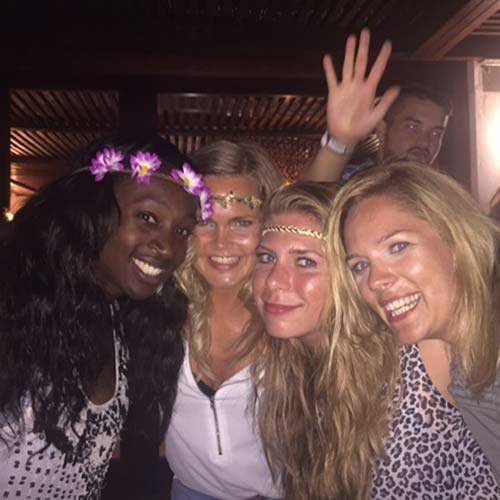 Robert vertelde me over de Ibiza Trip tijdens de Kwartaalworkshops en een sportvakantie werd realiteit! En dan ook nog op Ibiza of all places: de beste combi voor feesten en sporten! 'Samen met een groep mensen met dezelfde passie, de beste feestjes, veel sporten en nog meer relaxen.' Mijn tofste Ibiza herinnering? 's Avonds laat naar bed en er toch 's ochtends uit om deel te nemen aan BODYBALANCE on the beach. Wauw! Slapen kun je tenslotte thuis ook… De volgende keer neem ik mijn niet-sportieve zusje mee, om te laten zien hoe tof het kan zijn!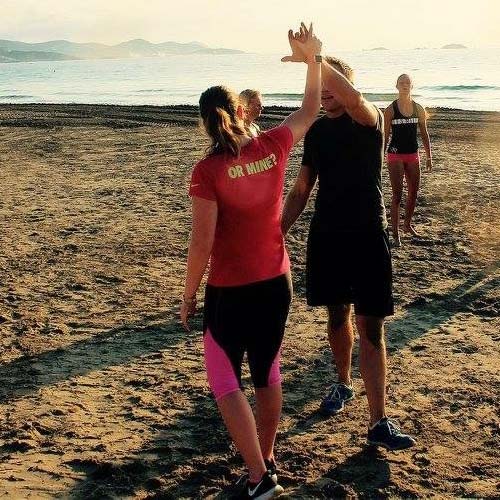 We found the trip through the bring-a-friend promotion. I wanted to go from the first year, but last year we decided to go for it for real. 'It looked really fun: a week of fitness'. And it exceeded expectations. BODYBALANCE at sunrise was one of the most amazing things I've ever done; we even had our own private beach! Meeting so many great new people, while staying in such a wonderful resort.  Everything you want is there. Plus, the holiday gave us the opportunity to try all the Les Mills programs in a week. If all this isn't  reason enough to join the Ibiza Trip, I have one more; you will have the time of your life!
from
(based on a triple room, excluding flight, 8 days all inclusive)
Note: Ibiza is calling in the peak party season so book now to secure your spot.
The down payment is 25% of the total costs.
The remaining amount can be paid 30 days before departure.