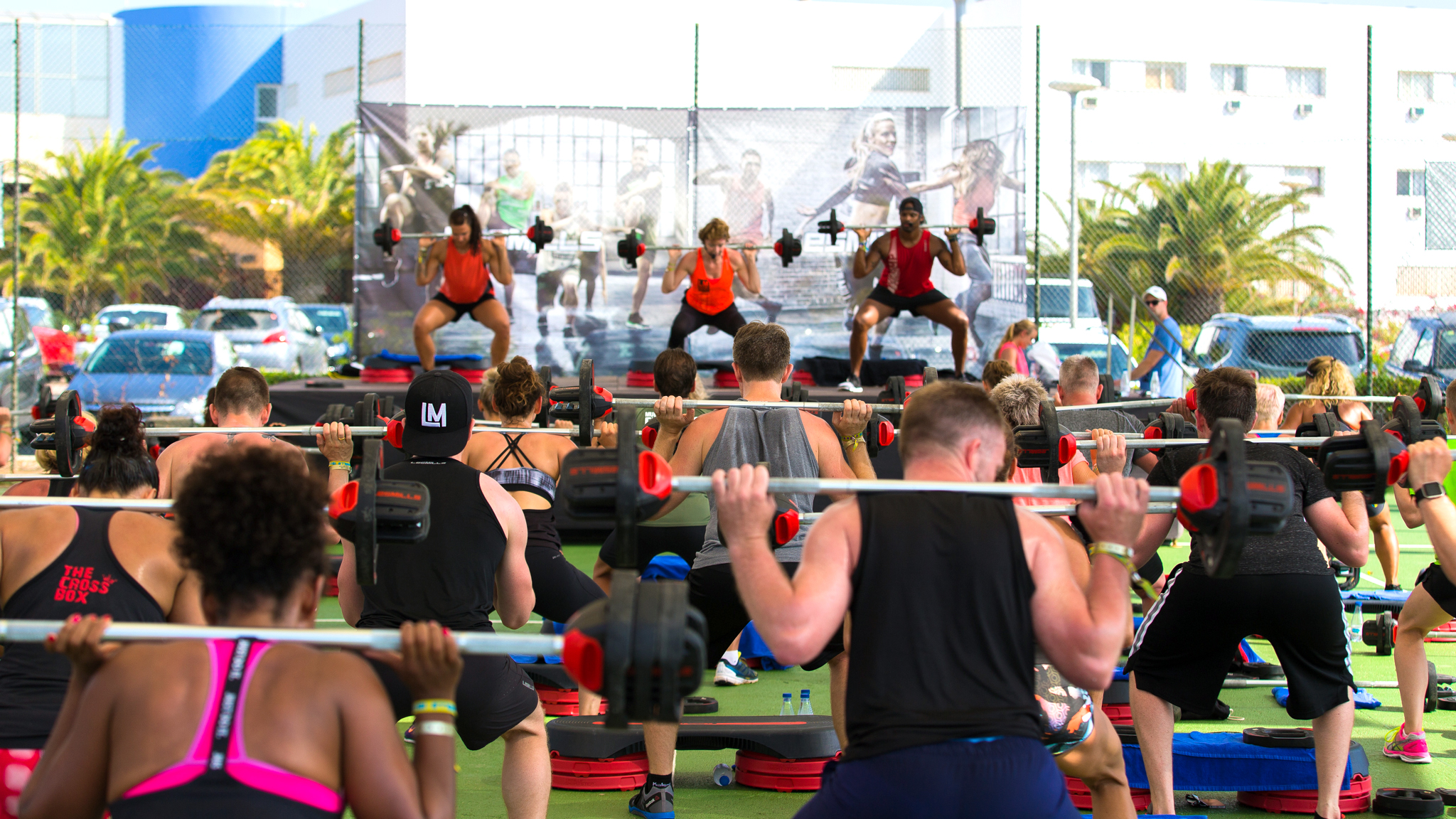 PROGRAMMA
Je hoeft jezelf geen minuut te vervelen tijdens je vakantie. Les Mills biedt een gevarieerd programma aan, waarin je vrij bent om zelf keuzes te maken. Het is niet verplicht om deel te nemen aan de activiteiten en je hoeft ook niet per se aan workouts deel te nemen. Het is natuurlijk wel leuk! Ons enthousiaste team is er voor jouw vermaak. Ze zorgen ervoor dat je de tijd van je leven hebt!  Ontdek het programma van dag tot dag en plan alvast vooruit.
Workshop 'YOUR TIME TO SHINE'
Neem deel aan de 'YOUR TIME TO SHINE' workshop en presenteer samen met andere nationale trainers en presenters een track van jouw favoriete les on stage! De workshop staat geheel in het teken van performance en techniek en is speciaal ontworpen om je onderwijsvaardigheden als gecertificeerde Les Mills instructeur verder te ontwikkelen naar het niveau van een Les Mills National Trainer.